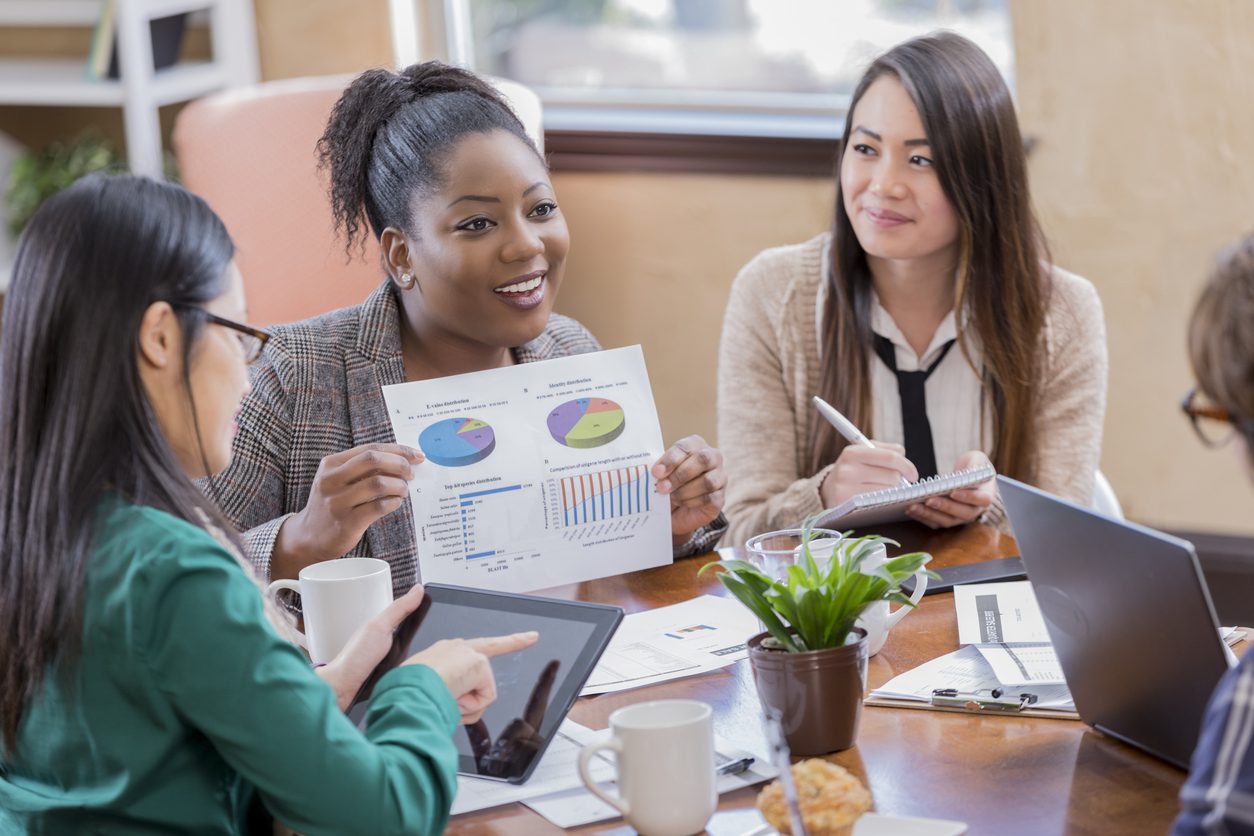 26 Oct

Six Guiding Principles to Nailing Your 2018 Budget

The following is a compilation of the best practices from Hive Partners to assist senior level leaders in navigating a successful budgeting season. These guiding principles will elevate budgeting from the "groan and check-the-box" exercise to a strategic exercise that defines success for everyone in your organization.
I. Budgeting is a leadership moment.
Budgeting is about inspiring the team to think beyond just the numbers. It is about helping the team aspire to the organization's mission and vision. When budget allocations don't align with strategy, team members will see the strategy as "all talk" and not relevant for the organization.

Failing to align the organization's budgets and forecast to the strategy can have the unintended consequence of lowering the team's confidence in your leadership skills.

When budgeting, be sure to avoid making planning overly complicated. As a leader you should decide when good is good enough. Be careful not allow your teams to get mired down in analysis paralysis.
II. Everyone is aligned and bought into the overall strategy of your organization.
Budgeting is in service to the overarching strategy, whether that strategy is for 18-months, three years or longer. That being said, remember to balance the need to achieve short-term goals for growth and profitability with longer term goals for sustainability.

Budgets get lots of visibility – Your budget is ultimately a tool to advocate for your strategy. Make sure it helps tell your story.

Identify areas that influence achievement of your vision for growth and profitability besides sales. Consider investment in:

Infrastructure

R & D

Improved efficiency

Increased productivity
III. Decide whether the budgeting process will be driven from the top-down or bottom-up.
We recommend a hybrid approach to ensure you are capturing the collective intelligence of the entire organization when building your budget plans. Senior management should provide guidance on how the annual budget needs are linked to the top down strategies.

To ensure all stakeholders and business partners are in alignment, provide ample time to allow teams to balance dialogue and process as they build out their budgets and forecasts. Understanding how dependencies between individual departments and groups are linked to the budget, will create cohesion between team budgets and forecasts.

Failure to encourage collaboration between teams will mire the process down in multiple budget reworks, and worse, inhibit the organization's ability to achieve its strategic goals.
IV. When launching the 2018 Budget and Forecasting Initiative, set clear expectations for everyone.
Recognize upfront that budgeting is an iterative process. As budgets get aggregated, set expectations that there will likely be a need to cut dollars while still maintaining forecasted targets.
Your 2018 Budget and Forecast should be an evolutionary process building off of the past and recent learnings. Don't just cut and paste 2017's budget and forecasts into the 2018 budget and forecast. Ensure there is a standardized approach to prioritization of initiatives and budget allocations to achieve forecasts.
Provide assumptions/rationale for forecasts. In a top down model, provide assumptions upfront. In a bottom up model, validate assumptions with others early in the process.
V. Develop a formalized review process for budget development and management.
Create a clearly articulated budgeting timeline with clearly identified milestones. This holds everyone accountable to the process and manages expectations.
Consider a stage gate approval process managed by an executive sponsor and review board. This will allow everyone the opportunity to reset at each phase rather than at the end, while simultaneously building buy-in with all stakeholders.
Once the final budget is approved, define a standardize review process for goal achievement and budget management in 2018 to insure accountability.
VI. Budgeting is more than just a calculation of the numbers. People play a significant role in the achievement of your organization's goals.
Human capital/staffing needs/resources needed to achieve goals must be factored into your annual forecasts. Budget for this accordingly; whether it be recruiting more staff and appropriating funds for the associated expenses (like hiring companies similar to Checkr), resizing the organization, strengthening the bench, etc.
Be realistic about staffing capacity to achieve and deliver on the forecasted goals. Many initiatives will take longer to achieve then we typically forecast. Avoid building a budget that overpromises and under delivers.
Investment in your people has a positive effect on retention which ultimately has an additive effect on the bottom line over the long-term. Budget for training expenses and ongoing learning and development. Incentives and rewards for HIPO's can be a factor in driving performance and achieving both short-term and long-term goals.
SUMMARY
As we quickly move towards 2018, your organization is likely engaged in the budgeting process. If it has not started, fear not. No matter where you are at in your budgeting journey, overlaying these six guiding principles will:
Build alignment within the organization
Define accountability across teams
Create a shared definition of success for everyone
Tell the story of how your 2018 plans and budget will achieve the broader organizational goals
Our final piece of advice to nailing your 2018 budget; make the process fun and rewarding for everyone.