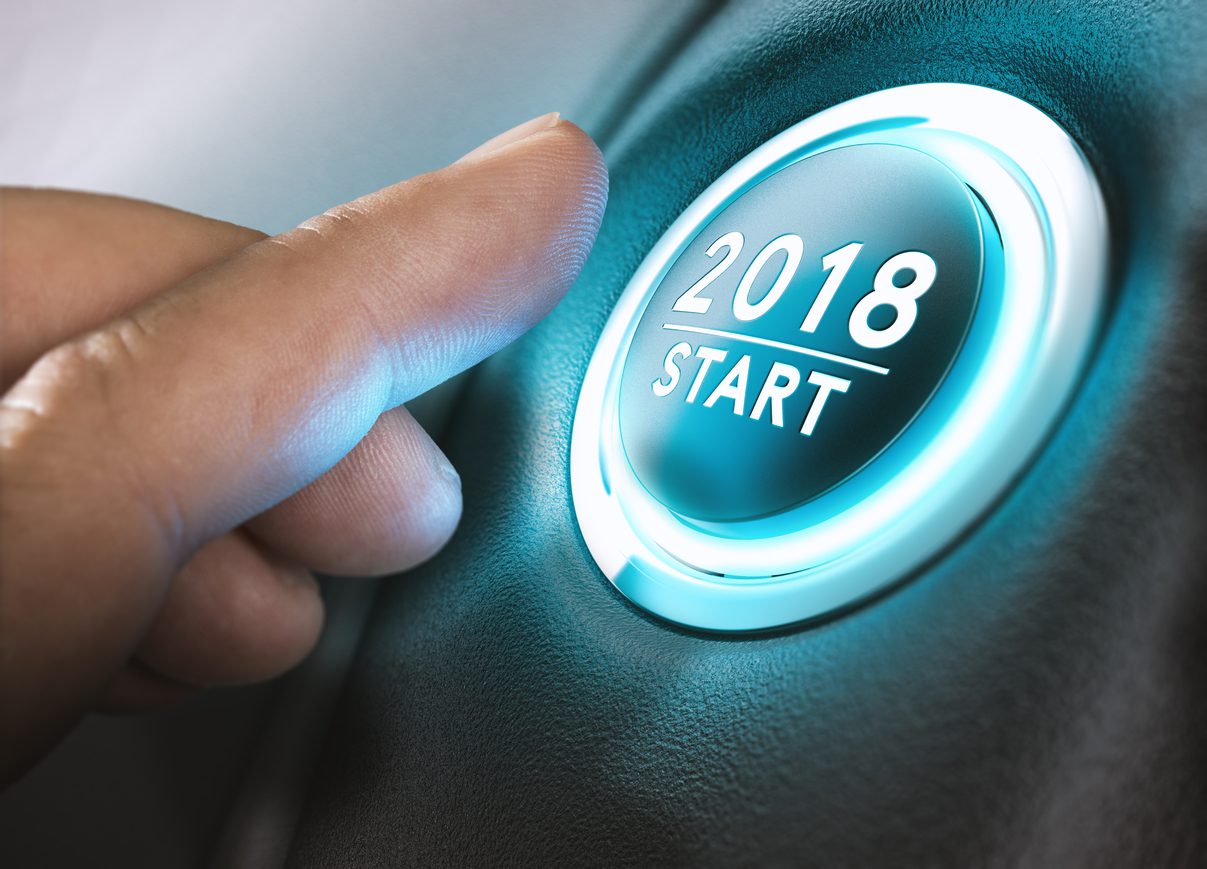 20 Dec

Four Ways to Start 2018 in Top Form.

The countdown is on to wrap up 2017 and begin anew in 2018.  For many, the holiday is time spent with family and friends.  For others, it's a time to close that final business deal or put our books in order to start off the new year with a clean slate.

With gift shopping, paperwork and travel plans likely the order of the day, I thought I would share my four recommendations for starting 2018 in top form.

I.   Give Thanks. This is number one for a reason. I recommend using this time to consider all the individuals you have been lucky enough to interact with in 2017. Remember, our accomplishments are not done in isolation.  Share a heartfelt thank you with your family, your work associates, your business partners and your customers.  Be sure to make it personal.

II.  Find Time for Reflection. Year end is often the time think we about New Year Resolutions and next year's work plans.  In order to plan for 2018, give yourself time to review 2017.  Ask yourself:
Did I achieve the goals I set at the start of 2017?
What did I do that helped me achieve my goal?
What did I do that worked against me achieving my goals?
Who helped me in 2017? (see recommendation number one)
What behaviors do I want to take with me into 2018 and what behaviors do I want to leave behind?
III. Write Down Your Plan. As we know, most resolutions don't seem to have enough gravitas to make it through the end of January.  I recommend writing down your goals.  Just like in business, putting your goals on paper provides accountability.  Consider dividing the paper into two columns.  Put goals that are personal on the left and goals that are professional on the right.  Keep these goals someplace you see every day to remind you to stay the course.
IV.  Find Balance. For many of us it is easy to get wrapped up in work and miss out on important life events and strengthen relationships.  Recognize that work/life balance is not a one-size fits all approach. It up to you to define what your work/life balance will look like. I will summarize what Laura Vanderkam said very well in her TED Talk "How to Gain Control of Your Free Time. https://www.ted.com/talks/laura_vanderkam_how_to_gain_control_of_your_free_time
We build the lives we want, and then time saves itself.
Time is highly elastic.
Time will stretch to accommodate what we choose to put into it.
I don't have time = It's not a priority.
Time is a choice.
Have a safe and happy holiday season and a Happy New Year!  I am looking forward to the new year knowing you are a part of my 2018.