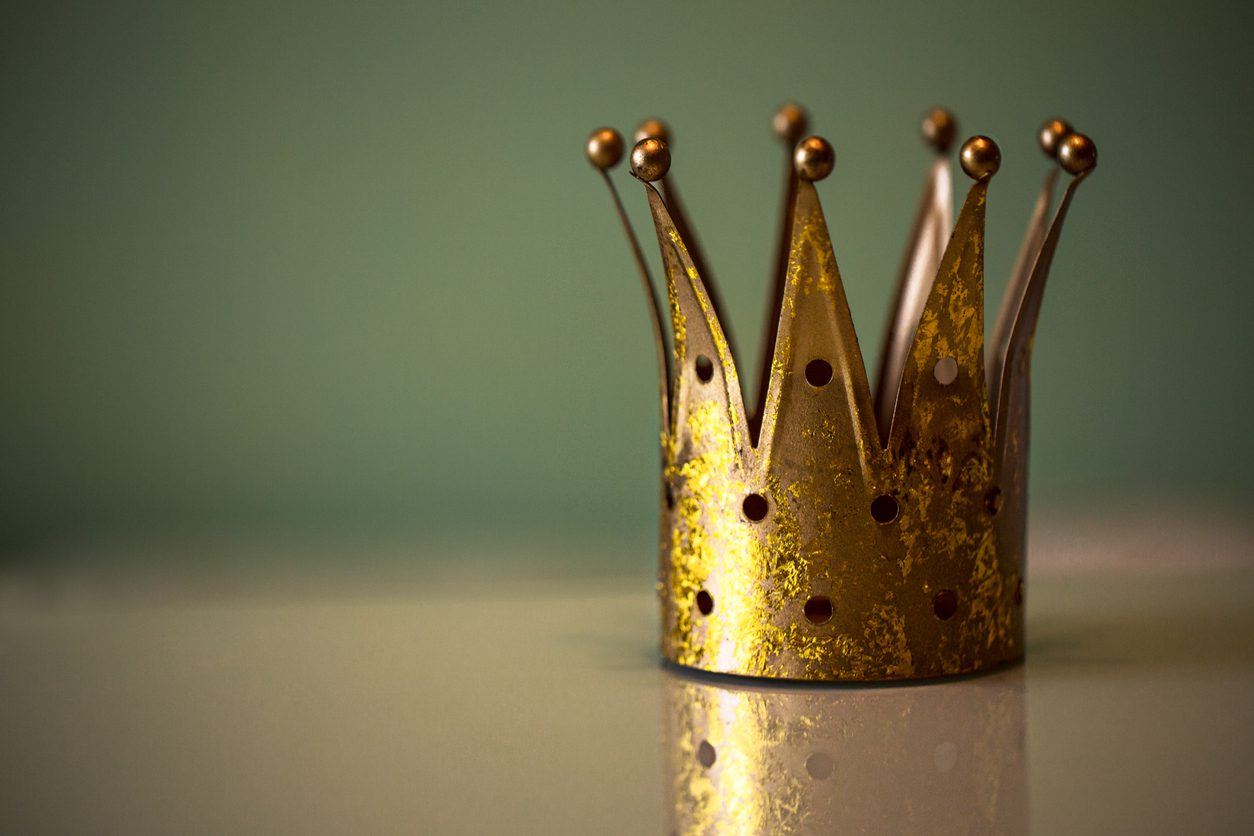 19 Jun

Is Leadership Ready to Wear the Crown. Be the Crown.

Sovereigns, or what we call Royals in today's vernacular have the opportunity to one day be crowned the official leader of their country. Ascending to the throne is often dictated by the order within their family tree. Depending on the size and significance of the country, when a Royal ascends to the throne it often involves much fanfare and extensive coverage by the global media. Compare this ascent to the ascent of someone in an organization moving into a leadership role. Recognition will likely be in the company newsletter, or, if the organization is a media darling, and the position is high on the organizational chart, they may be recognized with fanfare similar to that of a new king or queen.

When comparing these two different ascents, this is where the similarities end and the differences begin. The journey to lead from the throne is often immersed in years of training (since birth) around diplomacy, social issues, political issues and economic issues. It requires embracing the core values of their country. It is about understanding that every word spoken and action taken will be questioned, and considered to have some level of significance. Now, think about the ascent to a leadership role in a company. Beyond the CEO, how much time is given to preparing new leaders to achieve success in their new role?

Like a royal, their words and actions will also be scrutinized and considered by those who are expected to follow them. I would suspect that many of today's leaders have risen to their leadership roles due to hard work and success in achieving their individual performance goals. They exhibit great skills at creating value – often that value is as an individual contributor, rather than one that demonstrates the ability to lead and manage the collective intelligence of others. For example, if a leader would himself learn and implement the Hoshin Kanri x matrix technique in the excel sheet for his team to follow suit, the others then learn to understand and utilize the same in various other processes as well, thus creating an effective chain of knowledge sharing.

However, having had the opportunity to work with many organizations across multiple industries and sizes, it is not unusual to learn that many in positions of leadership fail to understand the difference between leading and managing. They know how to harness their own individual intelligence and succeed, but often struggle with how to achieve success by harnessing the collective intelligence of those who report up to them. They will often use the term Leader and Manager interchangeably.

What John P. Kotter reminds us is that Leadership is about coping with change. More change, demands more leadership. Leaders deals with change by:

Setting a direction
– Developing a vision of the future along with strategies for producing the change

Aligning people
– Communicating the new direction to those who can create coalitions

Motivating and inspiring
– Keeping people moving in the right direction

Management is about coping with complexity. Good managers brings a degree of order and consistency to key dimensions like quality and profitability of products. Managers deal with complexity by:

Planning and budgeting
– Setting targets and goals for the future

Organizing and staffing
– Organizational structure, staffing jobs, delegating responsibility, and devising systems to monitor implementation

Controlling and problem solving
– Monitoring results and then planning and organizing to solve the problems.

As you enter the planning and budgeting season, is your organization ready? Are those in manager roles ready to bring order to their teams to address the complexities of the planning and budgeting season? Are your leaders ready to set direction for the coming year and are they ensuring that the team is aligned to the organization's mission and vision? What is your organization doing to prepare its leaders and managers to lead from strategy and manage to success?

Consider asking yourself if those on your team who occupy leadership and management roles are ready to not only wear the crown but are also ready to be the crown?