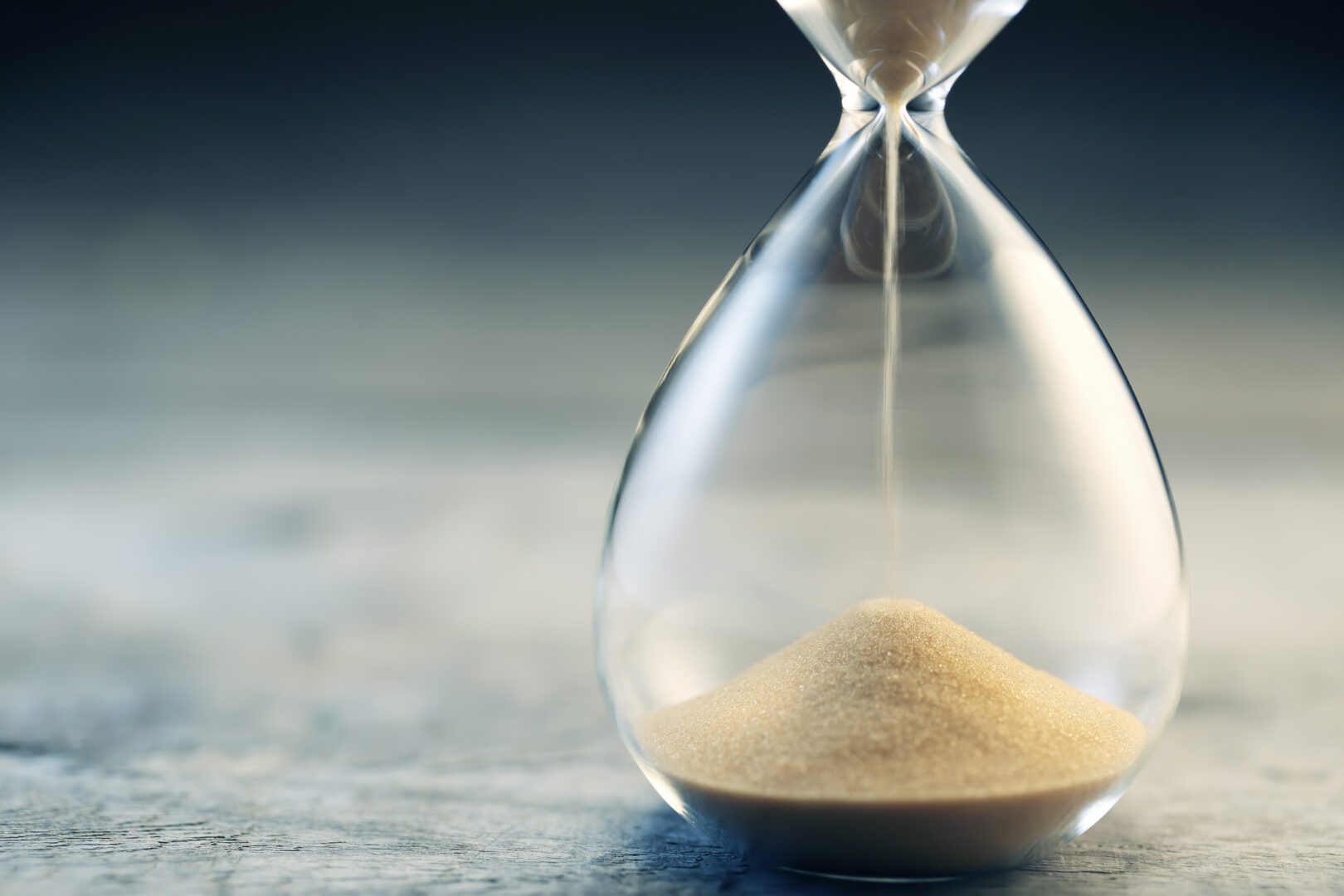 15 Dec

LEADERSHIP COUNTDOWN TO THE END OF THE YEAR!

December is the ideal time for all of us to take stock of our successes and failures for the past year. As we count toward the end of the year, I am sharing 10 Year-End Leadership Best Practices to help you achieve your definition of success in the new year. Let the countdown begin:

10. Managers and Employees are a Team

Teamwork is the collaborative effort of a group to achieve a common goal(s) or to complete a task(s) most effectively and efficiently. As leaders, we must ensure everyone understands that we are partners in success. We share a single purpose.

Whether your team is in-person, virtual, or hybrid, model your expectations of team behavior while putting programs, processes, and communications in place to build and reinforce a team approach.

How will you ensure everyone understands they are part of a team rather than a group of individual contributors?

9. Breakdown Silos Across Teams and with Stakeholders to Work in Unison

The antonyms for "in unison" are apart, independently, individually, and singly. In contrast, the definition of unison is working together to achieve something. Working alone or individually is often appropriate, but a team is not a team if we stay in silos by not working in unison.

Complex environments and cross-functional initiatives have a greater chance of achieving their goal(s) when we break down silos and work together. When individuals and organizations work in unison, they act the same way because they agree and want to achieve the same goals. As a leader, you must ensure your team has a shared definition of success and re-align the team when individuals break off into silos and fall into misalignment, thus jeopardizing the achievement of the goal(s).

Clear communications, project charters, steering committees, and a regular cadence of purposeful meetings are some ways to ensure the team stays in unison. How do you keep your teams aligned and working together in unison?

8. Clarify Individuals' Roles and Responsibilities

An essential table-stake towards the achievement of individual and team success is accountability. Accountability is realized when managers, associates, and stakeholders understand how everyone's role contributes to achieving your organization's short- and long-term goals and strategies. Remember, the leader/manager is accountable for defining individuals' roles and responsibilities, whereas HR Business Partners ensure that job descriptions are clear and aligned across the organization.

Before year-end, ask yourself if the roles and responsibilities currently defined for your team establish guardrails and accountability that keep everyone in their lane while rowing in the same direction.

7. Prioritize and Communicate Your Team Goals

High Performing Teams understand what can be fixed now and what can be fixed later. We try to do too much with limited resources and time, resulting in misalignment, inefficient use of resources, and marginal or missed outcomes. As a leader, you are responsible for defining the team's priorities and coping with change.

As John Kotter states, "Change demands more leadership." Leadership deals with change by:
Setting a direction and clarifying the future's vision and strategies for addressing the change.
Aligning people by communicating the priorities to those who can create coalitions.
Motivating and inspiring team members and stakeholders by keeping people moving in the right direction efficiently and effectively.
Does your team understand their priorities going into 2023? How are you communicating 2023's priorities to ensure accountability, alignment, and efficiency?
6. Define Your Team's Performance Measures to Ensure Success
The best high-performing teams sustain a performance improvement mindset when their leaders are transparent on how individuals will be evaluated. Too often, leaders fail to articulate their expectations in tangible and measurable ways, leaving individuals unsure that expectations have been met.
In December, align individuals and stakeholders against a shared set of expectations and performance measures.
5. Assess Your Team's Tools to Improve Workflow and Success
When working with clients looking to achieve high performance, a consistent theme voiced by associates is the lack of or subpar set of tools needed to streamline workflows that contribute to organizational success. The end of the year is the ideal time to ask associates If there are technologies that can create efficiencies, both financially and strategically, to deliver on 2023's goals. Additionally, ask what workflow processes can be streamlined to boost positive outcomes and stakeholder satisfaction.
Your team knows the answers to these questions. A successful leader knows when to listen and then finds ways to deliver on their recommendations. While new technologies require building a business case to support budget requirements, process improvements involve engaging stakeholders and business partners to align around the recommended workflow improvements that minimize disruptions to all involved.
Take time at year-end to listen to your team and ask them what they need to be successful in 2023. Then work with them to find the best solutions.
4. Leave Your Ego at Home & Recognize Individuals' Contributions
Within a High Performing Team, everyone is present and contributing. When you log onto the organization's systems, get on a zoom call or work in one of the collaboration tools, you must leave your ego at the door.
As the leader, you need to model behaviors you expect from the team. Whether you realize it or not, associates watch you and pay attention to you. Any unintentional negative behaviors or a lack of engagement will give some team members permission to check out or misbehave. Thoughtful and strategically spoken, written, and nonverbal communication will effectively reinforce positive expectations and recognition to all team members.
How do you show up at work every day? In 2023, I encourage you to evaluate your and your team's engagement and behaviors intentionally and regularly. Reward and recognize when appropriate. Modify and change when necessary.
3. Remove Noise & Wasteful Meetings to Ensure Action & Results
High Performing Teams work against the clock with a clear sense of urgency. There is a bias for action and results. Unfortunately, a common complaint I hear from client teams is their inability to deliver results because they spend most of their day in pointless meetings. Their meetings lack agendas, too many participants who do not need to be present, and lack purpose.,
As the Leader, it's your job to remove the noise and work with your team to revamp your organization's culture of meetings. Start by redefining their approach to meetings within their control. Help them understand their role in leading a discussion and those where they are participants. The goal is to provide definable value with measurable outcomes for everyone involved. For complex meetings with many participants, bring in outside facilitators to help design the sessions allowing team members to focus on meeting outcomes rather than the mechanics of the meeting.
Is your team focused on action and delivering results? As you wrap up 2022, engage your staff to help you evaluate your culture of meetings and then get to work revamping it.
2. Clearly Communicate Your Vision, Strategy & Goals as the Leader
As I wrap up my 2022 year-end countdown, it should be no surprise that communication is on the list. What may surprise you is that when I meet with client team members who are three and four levels removed from leadership, communication is one of their top concerns. While they understand there is a strategic plan with goals and objectives, it has never been shared with them. They want to contribute to the team and organization's success but grapple with understanding how their work contributes to the larger vision and goals.
How do you share information with your team? How do you ensure that it cascades down into every part of your organization? As you look to 2023, take a moment to reevaluate your communication protocols. Well-timed and well-crafted messaging should be one of your top priorities in 2023.
1. Call Alex at Hive Partners to Begin Your Journey to Achieving Your Vision
Hive Partners is built on the foundational principles provided through nature's pattern for teamwork – The Hive.
Every role is necessary.
Success is dependent on each individual's expertise and contribution.
Working together, every team member multiplies the chance for success.
When under threat, all members rally to protect "The Hive."
Hive Partners works with leaders to ensure strategic alignment and cooperation around the following:
Business Goals & Objectives
Leadership & Management
Stakeholder Engagement
Customer Experience
High Performing Teams
Call Alex today to learn more about how Hive Partners can partner with you to ensure you achieve your vision for success in the new year.